Thinking about starting a colon cleanse in order to support your weight loss journey? Well, you're in luck – our experts have scoured the web looking for the best colon cleanse for weight loss products you can find on the market today.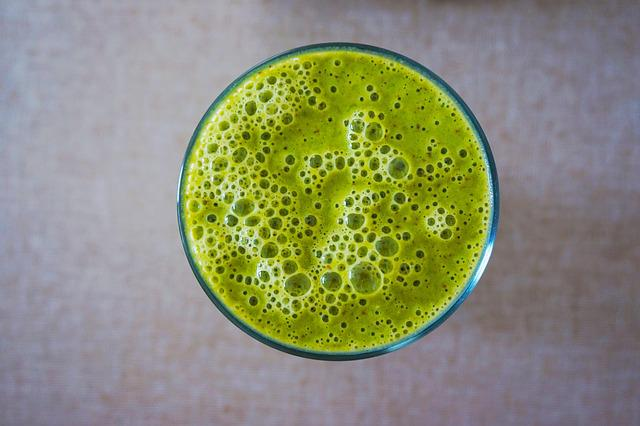 Plenty of people swear by regularly cleansing your colon, and whilst some studies have shown that there may be some health benefits to using colon cleanse supplements, you always want to ensure that you've spoken with your doctor or physician before starting a new diet or change in lifestyle.
Users of colon cleanse supplements say that using a colon cleanser not only helps them with regular bowel movements, but also improved their digestive health as well as aiding with weight loss.
During our journey of discovering the best colon cleanse products for weight loss, we spoke to a few people in order to get a full picture of how beneficial a colon cleanse really is. Whilst there are those who say that it has helped them relieve constipation and improve their digestive system, others have stated that they saw absolutely no benefit whatsoever.
On top of that, some studies have shown that regularly cleansing your colon can cause you to get rid of all of the healthy bacteria that live inside your gut – so if you are serious about starting a colon cleanse, be sure to do your research beforehand to see if it's right for you.
Does Cleaning Out Your Colon Help You Lose Weight?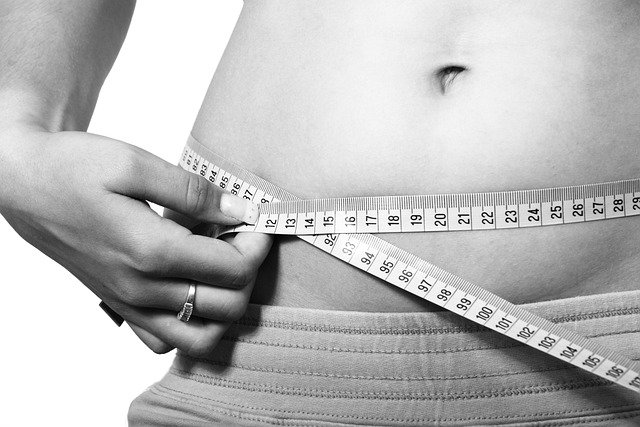 A handful of studies have shown that cleansing your colon can provide you with benefits such as regular bowel movements, maintaining a healthy digestive tract, reduction of the symptoms of irritable bowel syndrome, and even weight loss.
The goal of a colon cleanse is to clear out any waste material and toxins from your body and increase your bowel activity, thus helping with those benefits listed above.
Some websites also claim that colon cleansing can also prevent colon cancer – do not believe them. We researched these claims and found little to no evidence that this is true. Do not take colon cleansing supplements if you're looking to prevent colon cancer – speak to your doctor if you are unsure about this.
If you're looking to lose weight, a colon cleansing supplement can help to support weight loss. It's important to note that weight loss comes from burning more calories than you take in, so if you're looking to lose a lot of weight, your diet should be first and foremost. Colon cleansers should be used as a supplement to your diet.
How Much Weight Will I Lose?
Reports vary, but most people have said that they have seen weight loss of between two to six pounds after the initial cleanse.
The amount of weight you lose will vary, depending on your own circumstances. Be sure to weigh yourself before starting your colon cleanse detox, and weigh yourself once the cleanse has run its course.
The Problems Associated With Colon Cleansers
After completing a colon cleanse, you may see improvements to your general health such as weight loss, more regular bowel movements, and constipation relief.
It's important to remember that this should not be a regular thing though. People see the great results and begin to have colon cleansers more frequently. This can cause long-term complications such as damage to your intestines, loss of healthy gut bacteria, and dehydration.
What to Look for When Buying a Colon Cleanse Supplement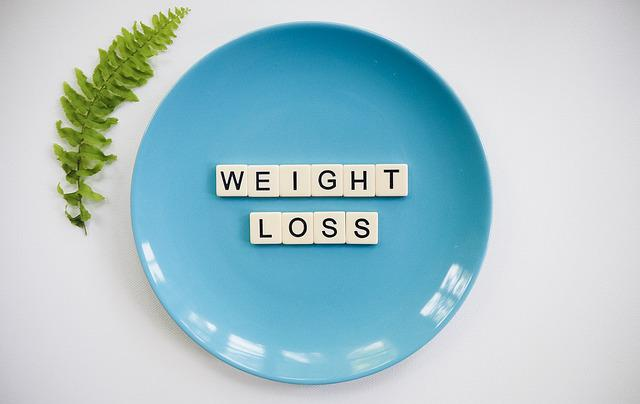 When choosing your colon cleansing supplements, you should be considering the ingredients listed on the product as a first priority. Some colon cleansers can be found quite cheap online, but you'll want to steer well clear of them – they can do more harm than good.
You'll want to choose a brand that's well-known and well-reviewed. For instance, you may want to take a look at any certifications and accreditations that the company lists on its website. Do they have verified customer reviews from places such as TrustPilot? Also, don't just check the company website alone – be sure to Google the company name to see what else comes up.
The cost of colon cleansing supplements should not be a factor in your decision, as you can't put a price on your own personal health. If you want to maintain a healthy digestive system and healthy bowel movements whilst also supporting your weight loss, choose a product that's well-reviewed, backed up with real research, and isn't cheap.
Best Colon Cleanse For Weight Loss
It can be quite a daunting task, trying to uncover the right colon cleansers that will work for you. There are hundreds of products online, all of which are trying to win you over and choose their product – but which one do you choose?
Lots of those products also make false claims about the validity and safety of their products, which makes it even more difficult to differentiate between genuine products and the ones that are trying to mislead you.
Fortunately, we've researched and reviewed a large number of colon cleansers for weight loss and listed them below. We've highlighted the benefits of each of them to allow you to make an informed decision as to which product should work best for you.
The Best Colon Cleansers for Weight Loss
Let's take a look at the top colon cleansing products for weight loss that we discovered during our research.
SMNutrition 15 Day Quick Colon Detox & Cleanse
Last update on 2022-07-26 / Affiliate links / Images from Amazon Product Advertising API
SMNutrition is a market leader in the nutritional industry, providing a range of high-quality products to those looking to improve their overall health.
Their 15 Day Colon Detox & Cleanse product is one of the most researched and well-reviewed products on the market. Designed to remove toxic fecal buildup that has accumulated in the colon lining, it also helps to lose pounds of waste from your middle and aid in weight loss.
Other benefits include probiotic support to leave your gut happy and healthy after the detox, and an ingredient list including Senna Leaf, Cascara Sagrada Bark, Psyllium, Flaxseed, Aloe Vera Gel, L. Acidophilus, Licorice Root, and MCT Oil.
N2 Natural Nutrition Natur Cleanser
Last update on 2022-07-26 / Affiliate links / Images from Amazon Product Advertising API
Natur Cleanser by N2 Natural Nutrition is another well-known name with a strong background in providing high-quality products to the public.
Natur Cleanser is a liquid product, which makes it perfect for those who struggle with taking tablets or capsules. It also gives the added benefit of ensuring you're staying hydrated, as it's diluted in 1.5L of water.
On top of that, it's a vegan product and is certified 100% vegan by the Vegetarian Society UK.
The 500ml bottle gives you 16 days of colon cleanse detox, which should be more than enough for the majority of people.
Saint Mingiano 15 Day Cleanse – Colon Cleanse Detox
Last update on 2022-07-26 / Affiliate links / Images from Amazon Product Advertising API
Saint Mingiano's 15 Day Colon Cleanse supplements consist entirely of natural ingredients, designed to help flush your body of any excess waste and promote gut health, as well as an effective product to treat constipation.
The 15 day colon cleanse has hundreds of excellent reviews, many of which mention a reduction in weight, as well as a reduction in irregular bowel movements.
Only the best colon cleanse supplements contain ingredients that are 100% natural without any harsh chemicals or additives. The all-natural ingredients list contains Senna Leaf, Cascara Sagrada, Psyllium Husk Powder, Flaxseed Powder, Aloe Vera, Lactobacillus, Licorice Root, Bovine, Rice Powder, and Vegetable Magnesium.
Bio Schwartz Colon Detox & Cleanse (Advanced 15 Day)
Last update on 2022-07-26 / Affiliate links / Images from Amazon Product Advertising API
Colon Detox & Cleanse by Bio Schwartz is a 15-day quick cleanse to eliminate waste and toxins, kickstart weight loss, aid in the reduction of bloating and promote regularity.
Its advanced formula consists wholly of natural products, including 11 natural herbs and 4 billion probiotics to help maintain a healthy gut during your colon cleanse.
It contains no fillers, binders, artificial ingredients, color additives, preservatives, or chemicals that other brands are known to use. For this reason, Colon Detox & Cleanse is one of the best products on the market to help you with your weight loss.
What's more, they have a rigorous product safety and testing procedure. They are regularly tested by third-party labs to ensure the quality remains high, as well as a manufacturing process that samples the product every 15 minutes as a commitment to exceptional quality.
The Bottom Line
Whilst the human body is well-designed to cope with the processing of what we eat and drink, it's a common occurrence for imbalances in the gut and colon to occur. For most, it's a rare occurrence, but if you've noticed that you're having regular problems with your bowel movements and you feel like you've gained weight as a result, then a colon cleanser could be the right choice for you.
You'll normally spot that there's an issue when you feel like you're still putting on weight (or struggling to lose weight) even when you're maintaining a healthy diet, working out regularly, and tracking your caloric intake. You may also feel sluggish and bloated regularly.
If this sounds like you, then a colon cleansing supplement may be the necessary next step to restart your gut.
The most important take-home from this article is to ensure that you choose a colon cleansing product that is safe and effective, with verified customer reviews and science to back up the product. There are a lot of dietary supplements on the market, so be sure to choose one of the products that we have researched above.
When undertaking your colon cleaning with your chosen product, you should begin to feel better. If you experience stomach cramps or any other unpleasant symptoms during the process, it might be wise to stop taking the supplements and speak to your doctor or physician. These cleanses are for weight loss, so be sure to weigh yourself before starting and after completing the full course to track your progress.
Tips for Success
A colon cleanse is not the only method that can help support you on your weight loss journey. If you're looking to improve the potential for weight loss, or you're looking to lose more weight, take a look at some of our colon weight loss tips below.
Consider drinking coffee
Coffee is packed full of caffeine, which studies have shown can help get things moving through the body. If you're feeling bloated and sluggish, consider drinking a cup of coffee each morning – this will help to flush out any toxins that are building up in the body.
Drink more water
Most people don't drink enough water during the day, which causes them to feel constipated and put on additional weight. By drinking more water, you're giving the body an easier method of removing build-up and keeping regular bowel movements – it ensures everything remains hydrated and running smoothly.
Stick to natural laxatives
Natural laxatives are made of 100% natural ingredients and are easier on the gut. Chemical laxatives (which are usually found in drug stores) do a similar job but are more likely to cause damage or problems to your body. They're designed to completely flush out your colon, including some of your good bacteria. You want to ensure that you keep your good bacteria, so stick with a natural laxative.
Avoid red meats and foods containing nitrites
Foods containing nitrites are known to cause inflammation in the bowel. This includes red meats, which the body takes a lot longer to digest thoroughly. Try to reduce your red meat intake whilst you're completing your colon cleanse, and see if you can stick with it long-term for greater impact.
Speak to your doctor
Most importantly, if you're ever unsure about anything, speak to your doctor right away. The same goes for starting a new diet or adding any supplements into your diet – you should always run these by your doctor before starting. After describing your symptoms to your doctor, they may recommend a more efficient course of action to help you with your colon discomfort and weight loss.